The fashion industry is constantly changing, and it can be hard to keep up with all of the latest trends. Staying hip and fashionable can be difficult because you don't know what's coming down the pipeline. Ladies, I've looked at the fashion runway and rounded up the biggest fashion trends of 2023, from bold and daring to classic and sophisticated. Most of them have transitioned from last year, with slight alterations. I have also included some examples of each trend from online stores so you can easily shop the look if you want to. Let's get started!
Color
Colors are the centre of attention this year. A lot of the trends I cover here revolve around them. I am talking about head to toe solid one color; arms, legs, shoes, purse, accessories.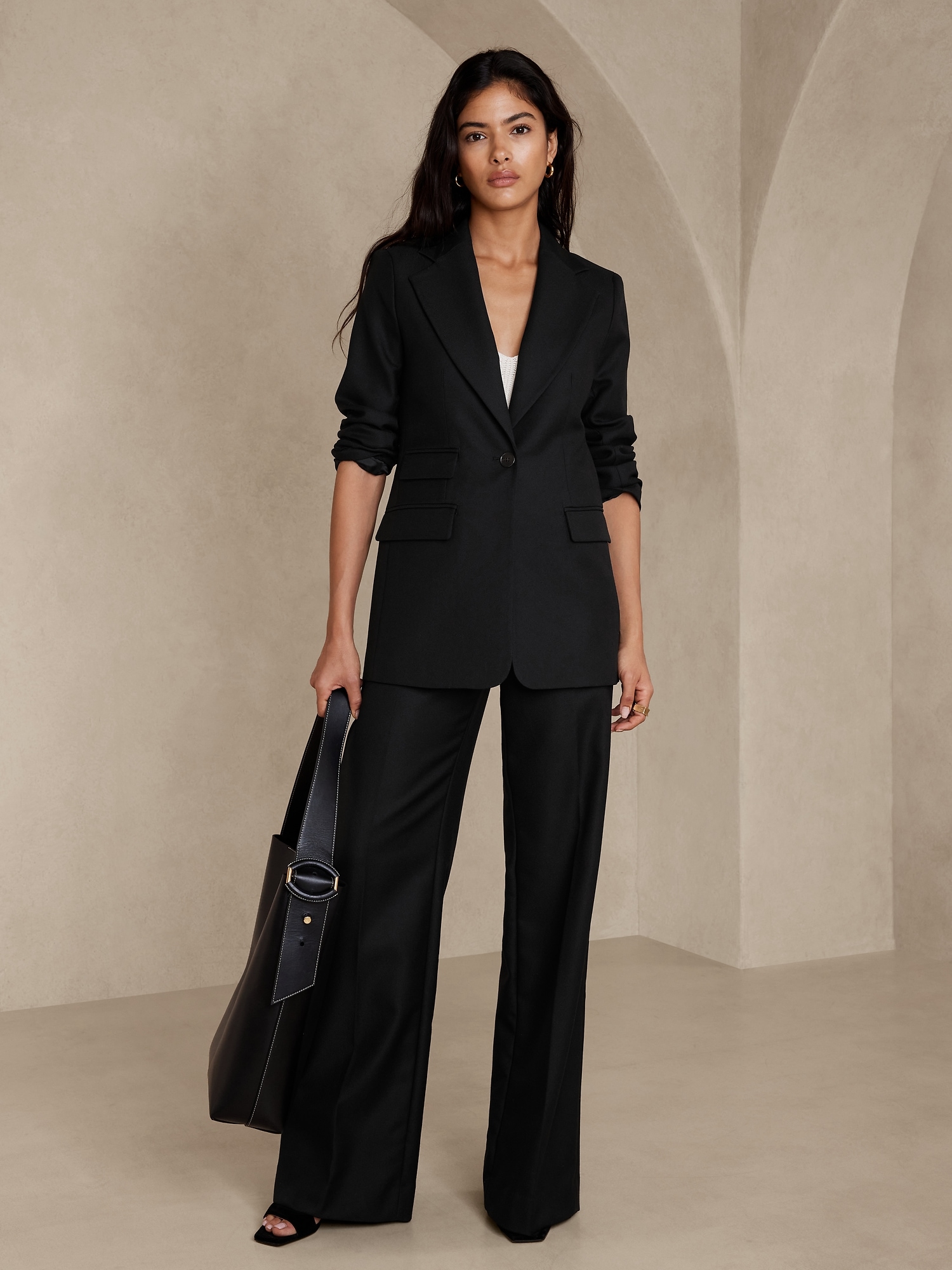 Also color block. We've seen this trend a lot last year and the brands covering streetwear have really picked it up. The more trendy pieces incorporate two color blocks in one garment, so if you have something like this, for example a color block dress or blouse, it's really easy to wear because you just throw it on and look fashion forward.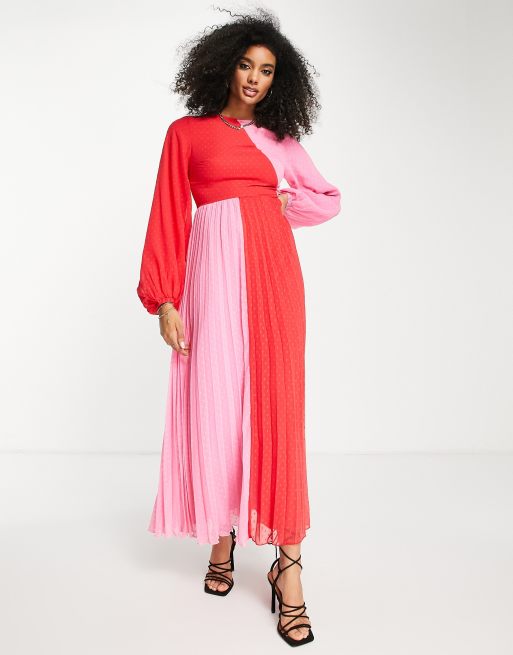 A more wearable take on this trend is to wear the same color in different shades, for example different shades of green, or a lighter and darker combination. A light shirt on top and darker one on the bottom.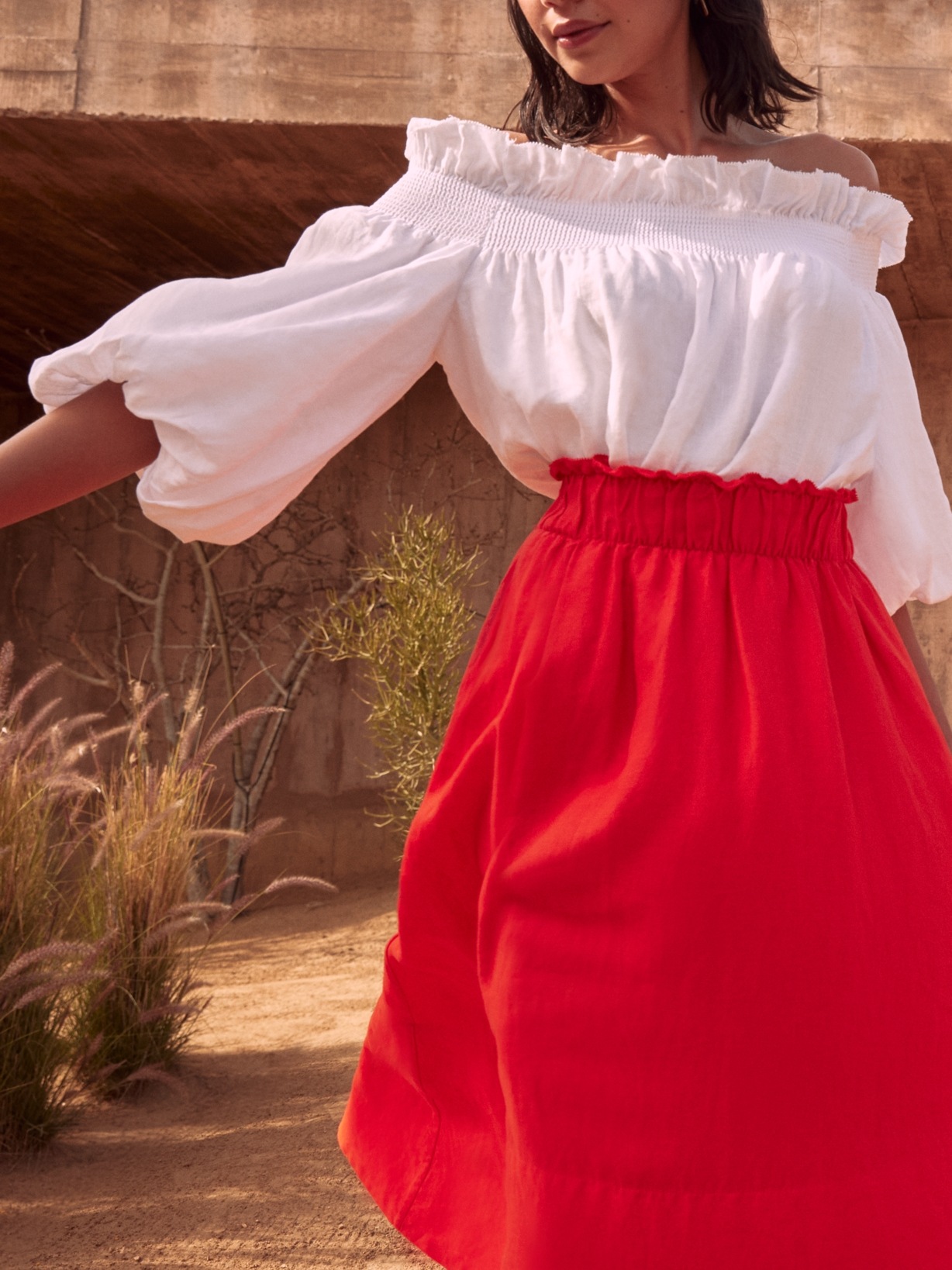 One big color combination will be the pink and red. Now I'm making it work for me because I already have each of these pieces separately. So if you like pink and red, try combining them for a fresh look.
Let's talk about more colors that are trending this year. Brown is a popular shade in 2023's fashion trends. I am so happy because rich chocolate browns are definitely something that I need to invest in.
I also see a lot of black on the runways of 2023 fashion shows and it makes sense to me because we can't have all the neon colors flooding our eyes. And let's face it, bright colors are not for everyone's taste and not sustainable to wear every single day. Contrasting is a nice welcome from time to time. This is where neutrals will continue supporting our daily wear.
Cobalt blue is also very popular. This is the flashiest version of blue out there. It is an easy trend to follow because it's much more common to find. We all own a few things in this shade. What's interesting about this color is that it's a bright dark shade that makes blue stand out in a cool tone. A cobalt dress or sweater is timeless and can be worn in any season.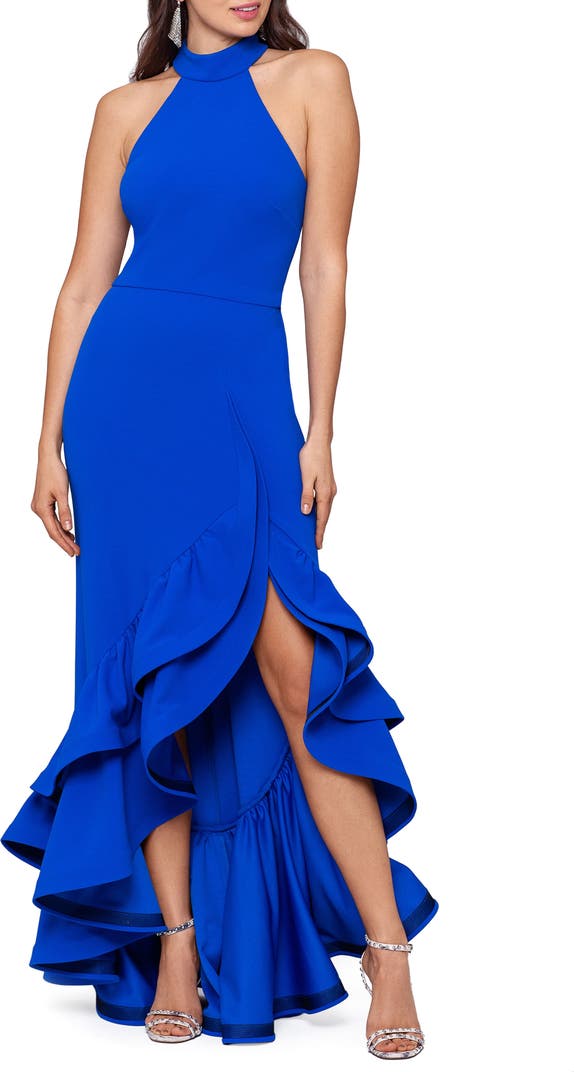 Dopamine Dressing
This is a new concept for me as well. Dopamine dressing means dressing to make yourself feel happy. The most obvious way to express joyful dressing is through colors. And I mean bright neon colors which do remind me of spring fashion in general. Lollipop colors that are clashing. The neon pinks, and greens come to mind.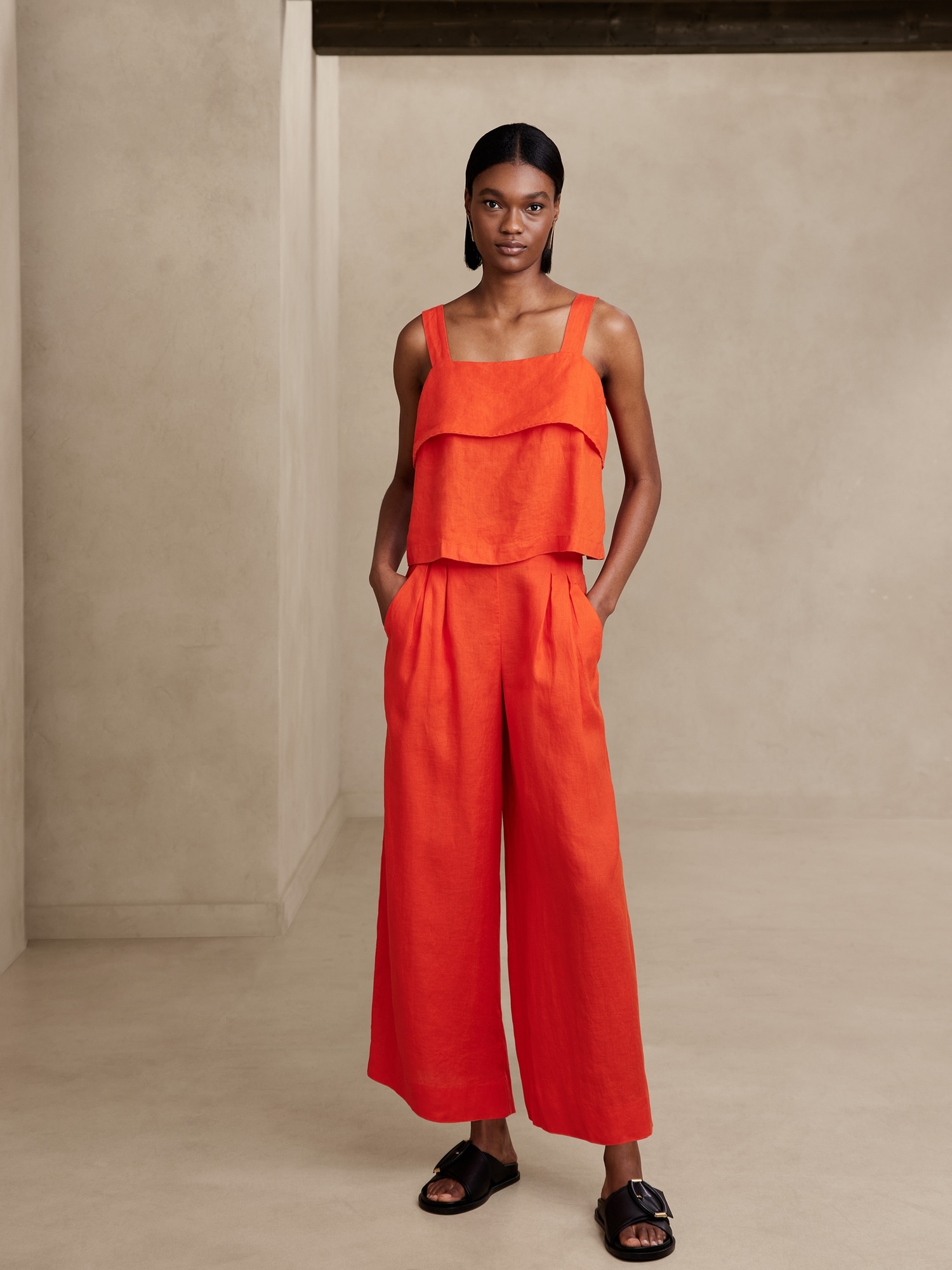 My guess is that this trend will last longer, sprinkled throughout the year. I recommend adapting this trend by experimenting within your comfortable color range. Don't buy orange unless you normally wear orange. Stick to the colors you know and are comfortable wearing.
Motto
The motto looks like having a really big moment in 2023 fashion. If you don't know, I'm talking about the all leather look. The chunky belted boots with metal embellishments, the leather pants, the motto jacket of course. And all of them with metal clasps and embellishments, the mini skirt as well and long tight boots over the knees.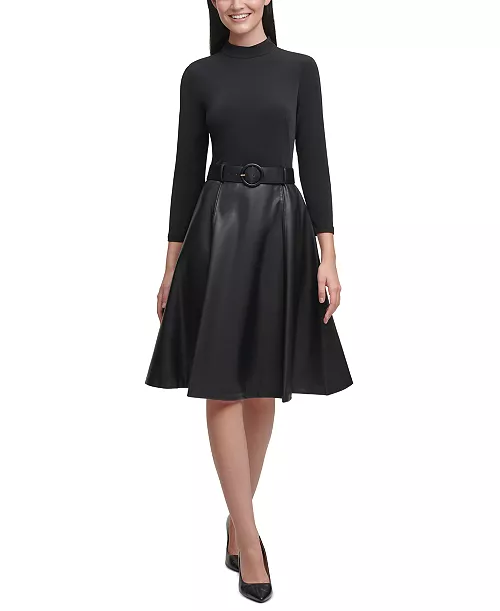 Athleisure is going from the preppy style to the biker chick look. This motto trend is also visible in the shoulder strap bag with metal embellishments.
Sequin
Sequin was also really big last year. You probably noticed it in the winter wear and holiday dressing. If we saw it sprinkled before, now I see top to bottom sequined dresses, blazers, skirts, and wide pants. Transitioning from last year, sequins is an oversized embellishment in 2023. Think the mermaid effect, covered in shine. There will be a lot of shine and sparkle throughout the year, with a lot of metallic fabrics.
Minis
A lot of mini skirts in 2022 have transitioned over this year in a slightly longer version, adding a couple of inches and maintaining the school girl look with the pleats. I like this look, it's the perfect combination of young and old school.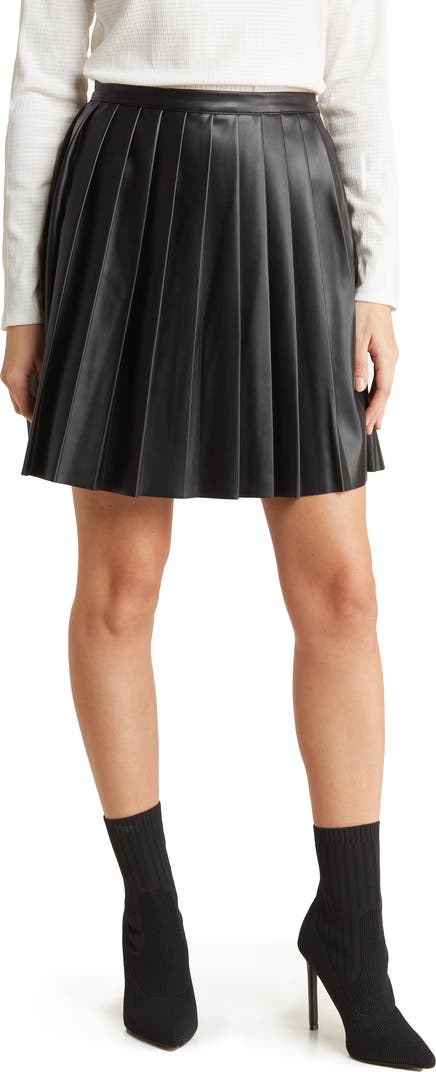 I think this look is very flattering, you have the A line shape and the pleats are also forgiving. The key here is not to wear too long of a skirt. I would wear this above the knee. Especially if it comes with embellishments such as metal and belts, because it can look bulky. Keep it compact and easy to see a more manageable section of your body.
Knitwear
The bulky sweaters and knitwear seen in 2022 have transitioned to 2023 with a twist. There is a new combination here with sparkles. I find it funny in women's wear as it is usually a popular trend in girl's wear. But it's fun to play around and bring some joy and shine into our look.
This year we will see lighter sweaters. Not as bulky which give a more feminine look, but emphasized through the material as well as the brightness effect.
Mid-Rise Jeans
Baggy low rise jeans will slightly raise a bit in the waist line for 2023 fashion. To me it looks like a mid rise all over again. I personally don't find it flattering to my figure, but if this is your style, then this will be right in your lane. You can check out the spring jeans trends here.
Cargo Pants
The cargo trend is continuing. Again, not my favorite, but it has transitioned through with slightly more sophisticated details. I am seeing more elevated and tailored versions, sparkles and shine as well as different materials. It's not your classic cargo look but rather a business casual smart looking cargo pants
Wide-legged Pants
Another big trend in 2023 are wide-legged pants. You can always pair one with a tight top or cropped top. Cropped doesn't mean showing your belly button. Just make sure that it does not cross touch the pants to avoid an overall slumpy look.
White T-shirts
An interesting addition to 2023's fashion trends is the white tee. I don't think I've seen this as a fashion trend before but that's what makes it fun.
If you can wear it by itself then great. But if not, you can always style it with a simple cotton blazer, a monochromatic navy one or white one, and just jeans. Throw on some leather shoes, which could be flats or slight kitten heels, and you are set.
Blazers
2022 we saw the rise of big baggy blazers. Transitioning to 2023 fashion, you guessed it, is the opposite. This is the cropped version that stops at the waist line. A beautiful added detail is the multi button feature.
I already own one and it's a staple in my wardrobe that I recommend with dresses. It stops at the perfect point at my waist emphasizing it even more.
Bold Shapes and Patterns
Something interesting I've seen in 2023 fashion is block shapes. I am talking about pronounced bold shapes, bigger prints, as well as shapes in forms of blocks with straight angles or blunt cuts, like rectangular shapes and corner patterns.
Patterns are bigger, prints are bigger, with higher intensity, jacquard print, chevron, and metallics more popular.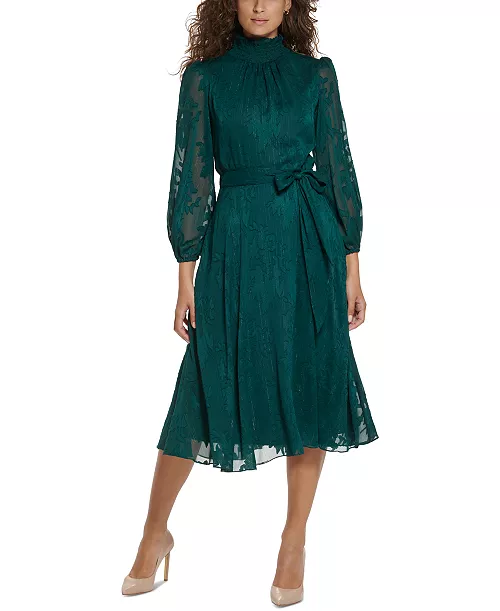 Mesh
Mesh also managed to transition into 2023. This year, it's incorporated in sleeves, and overlayer for added 3D effect. This trend adds a touch of femininity to any article.
Feathers
If going all out on sparkles wasn't enough, a big trend in 2023 are feathers. This is also a transition from 2022, but bolder. I am not used to seeing feathers used so often, but throughout the year, we will see more and more being added to purses, clutches, and sandals.
You know a piece is new this season if you see a few of the above elements combined. Such as metallic brown, jacquard mesh, or bold prints with feathers.
I hope you enjoyed my take on top fashion trends of 2023 and it helps give you an idea what to look for while shopping.
Comment and share what is your favorite trend this year that you can't wait to see more of. If you are interested in pink fashion trends of 2023, check out this post, I'll see you there.