Pinterest is a great source of inspiration when it comes to fashion and beauty. But with millions of pins on the platform, it can be hard to know where to start when looking for the latest trends. Don't worry, I have you covered. Here you will find the top emerging trends on Pinterest in 2023.
The source of this information comes straight from Pinterest. It is not a year end report, this is a not yet trending list based on what people are searching for, and more importantly, the trends that they are planning for. I am only going to cover fashion and beauty or elements that might impact the two to keep it relevant. Let's go!
The Airy Style
Think lace, tulle, ruffles, and shimmer. During the pandemic, it was a relaxed stay-at-home look. But once the lockdowns lifted, the glitz and glamor took over to make up for the casualness.
2022 was full of sequin and shine. We see that rolling over into 2023 too. Back then, the masculine take on female fashion, like the moto look and combat boots, was quite popular. In 2023, it will be the opposite, meaning feminine and delicate will take over. Think ethereal characteristics. Whimsical lengthy dresses or tops, with see-through elements, which also means investing in shapewear coverage ladies.
We'll see tulle and the layers of airy material being popular this spring as well. I previously shared a post about pink fashion trends and there you can clearly see these elements already on the market.
A great example here is Jenna Ortega's black dress in Wednesday. It is right on the money, the black tulle, the ruffles. Perfectly nailed this trend.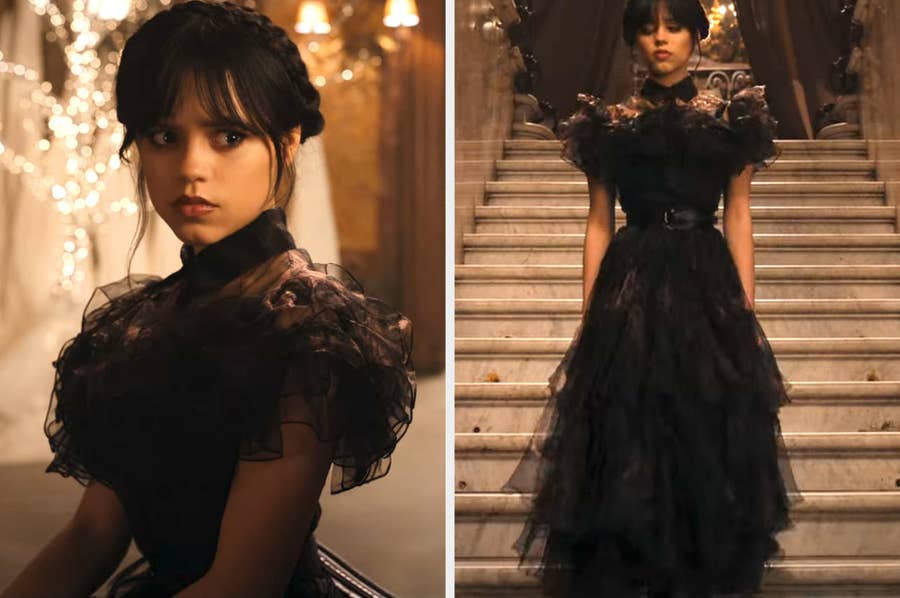 Orange
Orange is this year's wedding color. That something blue seems to be replaced with something orange?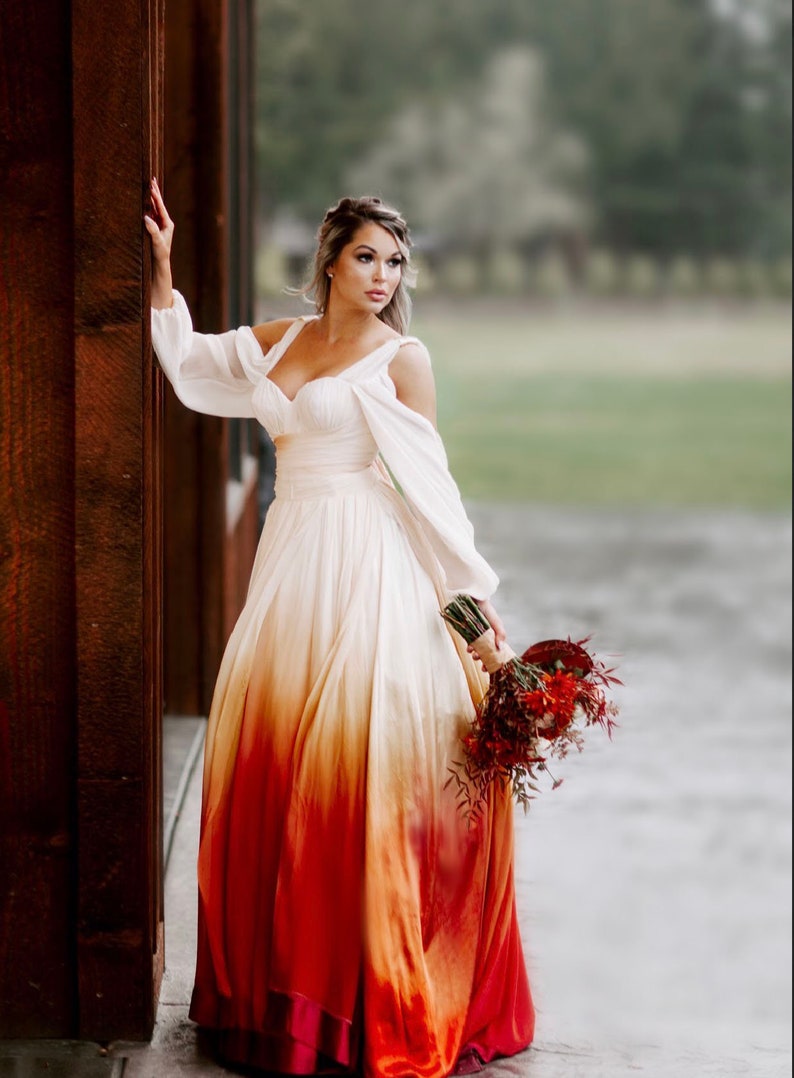 Think copper, burnt sienna, terracotta features added in wedding planning. From floral arrangements to parts of the decor, and the bridesmaids' dresses. Orange can also be combined with other colors, such as green to blend it in.
Of course, if you want to be different just pick another color.
Ladies, if you are attending any weddings this year, come back and comment here and let us know if you actually saw this trend. I am so curious to know.
Gemini Hair
This is your bipolar hair color. It is a clearly distinguished separation of the two colors. We see the color block all over fashion, so why should hair be any different? I'm surprised it's not taking over the makeup industry. Imagine going out with each eye a different color?
Here we will see the combination of natural hair color with bright shades of blues, pinks and purple. Seems like Millennials and Gen Z are responsible for this trend.
The blue and black braids are also popular and it's not a surprise, is it? We've seen that cobalt blue is one of the popular colors trending across all fashion items this year.
Lavender and blonde combination is also a popular take on the dual color trend.
The Micro Makeover
In 2023, we will see a big shift towards mini-dimensions. The long exaggerated nails we are used to seeing are no longer trending as we quickly transition to the micro-manicure.
Short nails, still well groomed and taken care of. My absolute favorite look with polish is this natural lacquer layer without any fuss.
And the micro French. This is the French with a very thin white line. I even got it done just for you ladies. But now that I'm looking at it, it seems mini, not micro. You want the white line to be ultra thin. It's one of my favorite styles, high maintenance but easy to do.
The color of the line is something we can experiment with as well, from purple to pink and all the season's colors.
We'll also see micro bangs adopted in haircuts. The long locks are also being chopped into shorter braids.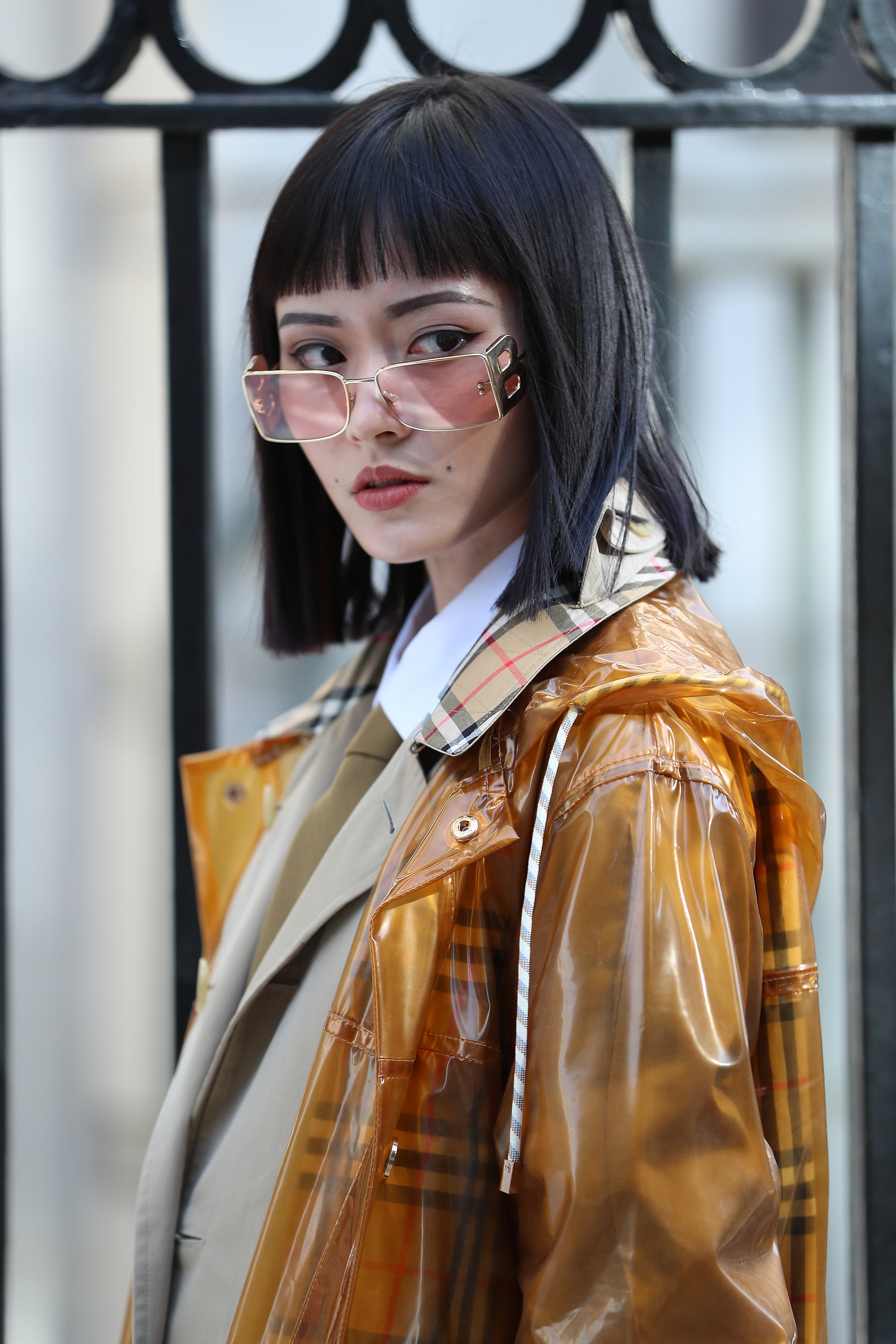 Sci-fi Fits
This trend is a straightforward post-apocalyptic type of clothing. The influence is clearly defined after the pandemic when we all lived through very difficult times. Many end-of-the-world types of scenarios were played out. And now we see the aftermath.
Dystopian fashion is the term used here. For those of us who need a bit more Google search, it originates from the word dystopia, which assumes a semi-functional society. Sounds familiar? Makes total sense why people are searching for this.
So what do you wear in a post-apocalyptic world? Well, I've done a bit of digging and here is what I found:
Cargo shorts
Fatigue pants (the military version of jeans with a slim fit)
Long "hippie" skirt
Long jacket
Wide or long studded belt
Hat
Silver chains and jewelry
Battered work boots.
Futuristic outfits are also part of this category. I wonder if a positive outcome type of mentality is what drove this trend. Because outer space exploration was also a hot topic and with the global warming crisis, escaping our planet seems to be a hot topic.
Here we see the structure of the outfits with the blunt cuts, the monochromatic colors, the cold black, and sharp white angles. When I look at this trend I can't help but think of AI.
Artificial intelligence is also another popular topic and perhaps us dressing like robots or imagining what that might look like is on people's minds as well.
The gamers' world is now directly influencing real fashion. Think galactic glasses and cyber streetwear. We have Trinity from Matrix, of course, as an all-girl powerhouse to lead the way in the head to toe leather ensemble.
The Rave Trend
Yes, this is taking over too, but for the younger crowd, for Millennials and people currently in their 20s. It is not a real shocker, is it? I mean, have you seen the Gemini hair trend? This kind of goes hand in hand. I don't expect to see purple hair matched with a white buttoned ruffle shirt any time soon. No, we need the neon mesh. OK, I am trying my best to show you decent examples here.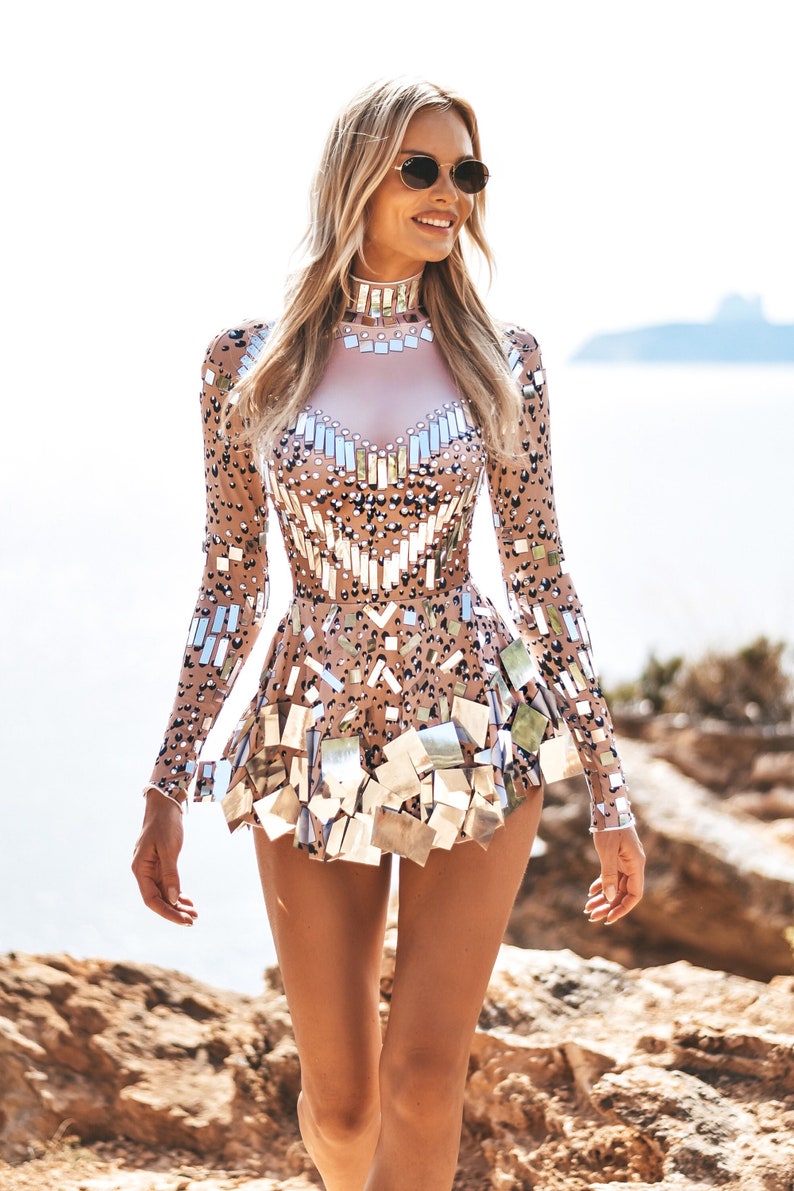 Dating Experience
Dates in 2023 are also seeing a drift. Apparently, the dinner and movie are so 2022. Gen Z, who are now in their early 20s, crave a different kind of experience, a meaningful one, away from the traditions: museums, bookstores, aquariums. And how is this translated into wear?
Less formal, more casual, mobile, practical, and functional. You no longer need a tulle dress and heels to walk around the park and see dolphins, do you? It's very interesting. Here's where comfortable casual wear makes more sense. Women are seeking to break away and create their own storyline.
Rom Coms
If we see the 2000s being re-lived in terms of clothing, accessories, shoes, music, think about the movies from the 2000s. You see, it was in this period when women started to be center stage and the heroines of their own stories.
Quick refresher, here we have Bridget Jones Diaries, My Big Fat Greek Wedding, Legally Blonde with the ridiculously pink suits, and How To Lose a Guy in 10 Days with Kate Hudson. Wow! She had so many great fashion moments. I remember her gorgeous yellow dress.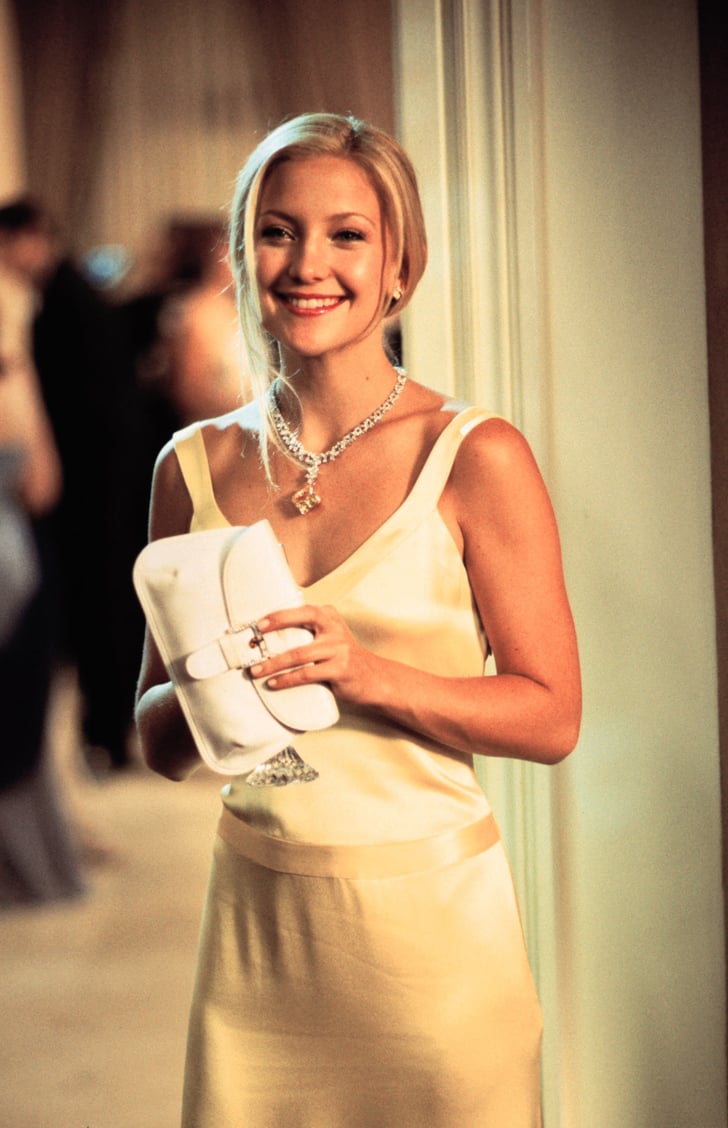 All these movies had fashion statements in them and we will see them seep in through this year. These women in their 20s want to take center stage in their own lives.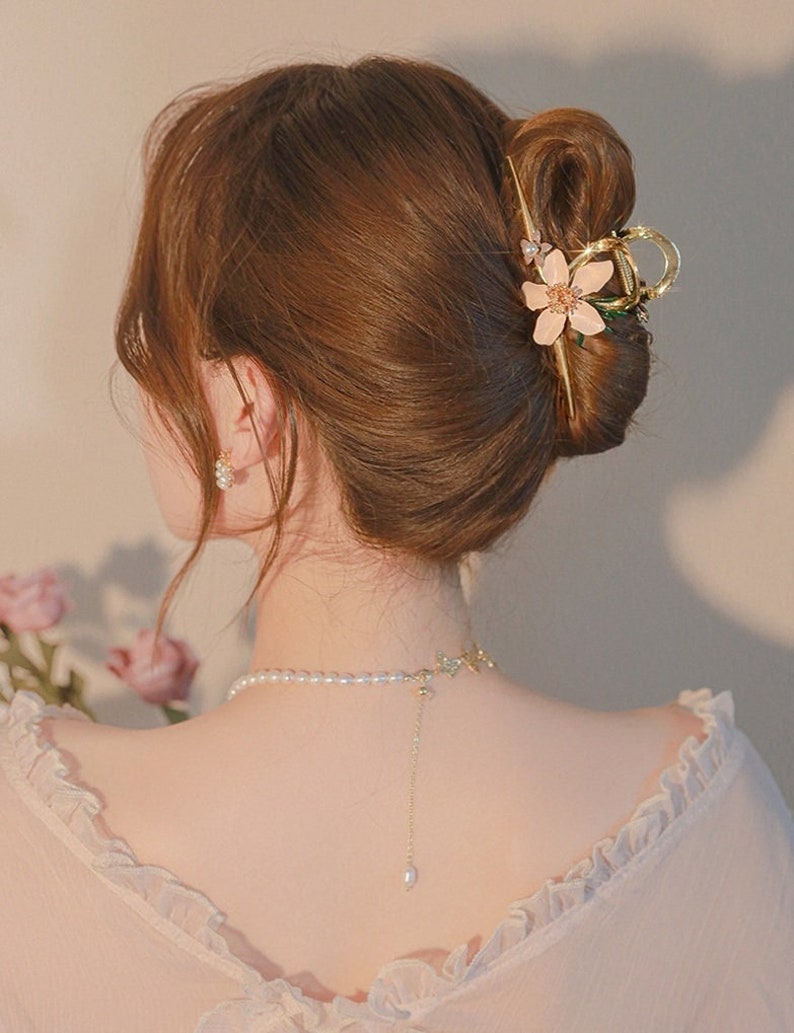 The influence is visible in slip dresses, tube tops, cargo pants, and the claw hair clip.
Fringe with Benefits
We'll see the fringe trends being popular this year. If you think fringe additions are reminiscent of the early 2000s, this particular style here is about the fringe being front and center in your outfit. It's the overpowering fringe, unlike anything we've seen before.
We will see the jackets with heavy fringe hanging from both the back and the sleeves. Of course, on the handbags and purses too. This looks like so much fun, doesn't it? It's almost unreal, an exaggerated take.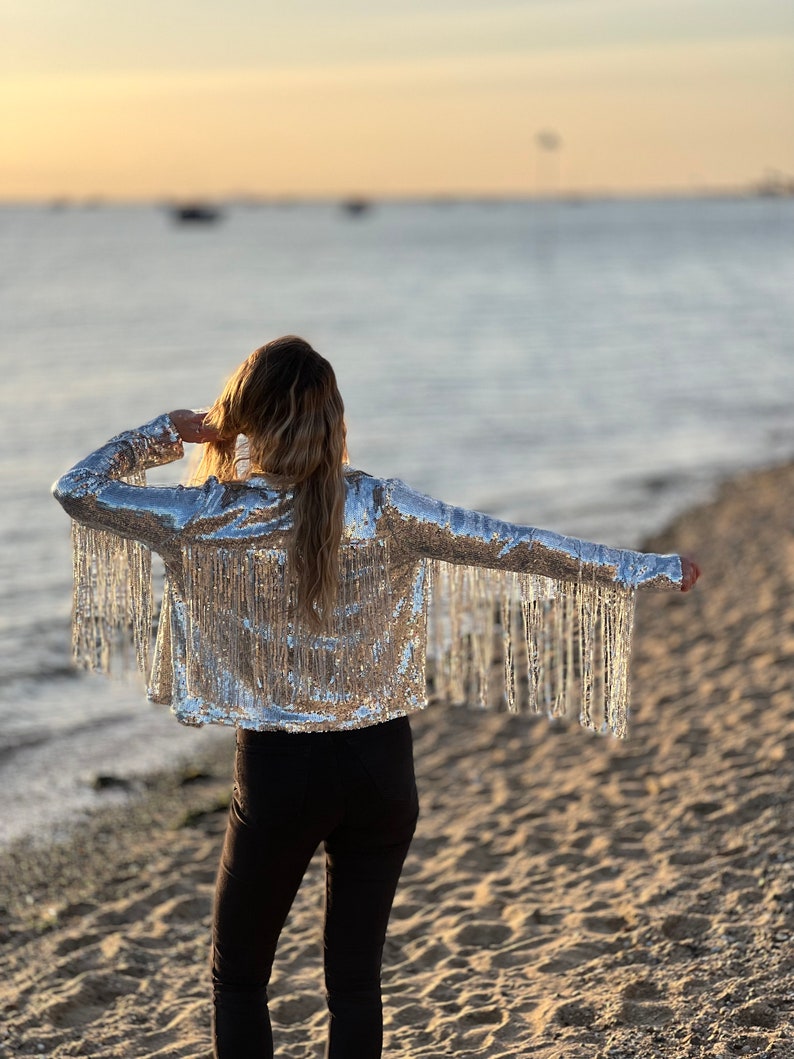 And the dresses, they remind me of Tina Turner stage outfits. She always wore these beautiful fringe dresses.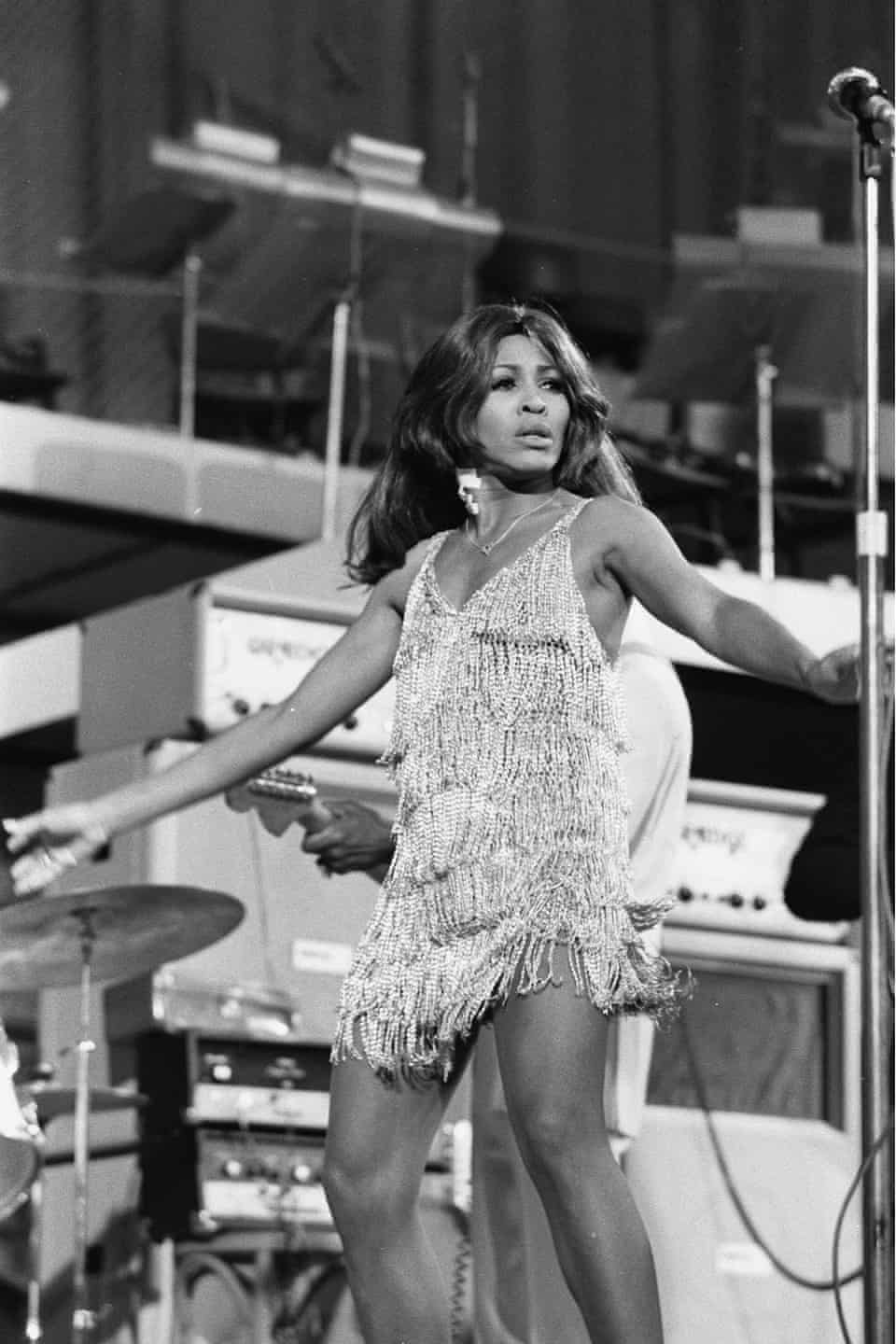 And surprise surprise, guess who else wants to dress in fringe? Brides! Oh yes, there is a spike in searches for fringe wedding dresses this year.
Hair
Let's talk hair, more specifically crown care. Here we see a lot of searches gravitating towards solutions for hair thinning around the sides and the crown area. Skinification is the term used to search for remedies for skin, scalp, and crown care. Here we see the mature generations, Gen X and Boomers, taking an interest in hair care with searches for scalp treatment or clean scalp. Considering what we went through during the pandemic, with elevated levels of stress, I would say the ramifications are probably extended to a broader age range as well.
Every trend I share here is also pinned on my Pinterest page. Hope you enjoyed reading about the new trends gathering pace in 2023. I have more posts uploaded on the blog covering all fashion related trends for this year, from clothes to handbags, jeans and more. Have a look to stay on top of your fashion game.